Dear Praying Friends,
We are excited to share with you that Susan is almost totally healed-up from her surgeries in November and December. Tim is also doing well after having arthroscopic surgery on his right knee. Thankfully, most of our meetings during this time were able to be rescheduled. We are grateful to those of you who have continued to pray for us!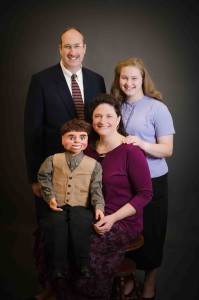 We had a great time of ministry at Lupton Drive Baptist Church in Hixson, TN on February 7th (this was "Dusty's" first time out since Susan's surgeries). Lupton Drive has been so encouraging to us – both the Church and the Children's Church support our ministry every month.
Last weekend we were at Community Baptist Church in Whitwell, TN (another one of our supporting churches). Saturday night we participated in their Valentine's banquet, and were with them for both services on Sunday (we always enjoy spending time with these dear friends). We also spent President's Day with Pastor Adam Underwood and his family (their two daughters treated Rachel to a day at the Tennessee Aquarium, in Chattanooga). Needless to say, it was a very enjoyable weekend.
We also had the privilege of doing  Elementary Chapel on Wednesday at Fairview Christian Academy. We talked about Joseph – a young man with big dreams. God allowed some difficult times in his life, but He was preparing Joseph for a very special job – – and special jobs require special training!
March 18-19, we will be a part of a teacher training conference at Calvary Baptist Church, in King, NC. Our Family Crusades begin on May 29th and go through August 18th. We begin and end in the Mid-west, so if your church is in that area, and your pastor would like to schedule a meeting, please feel free to have him contact us.
We are gearing-up for another great week at Camp Fairview June 27th-July 1st. We would love to have you and your young people join us for Jr. Camp (ages 7-12) this summer. The Hatfield's will challenge the McCoy's to see who will win in 2016.
We look forward to you joining us for a fun-filled week of swimming, water games, field activities, archery, obstacle course, basketball, ping pong, carpet ball, hiking trails, hay rides, camp fire, juggling classes, crafts, and so much more. And let's not forget the delicious meals, which include a full salad bar.
There's something special about getting young people away from their usual surroundings (without distractions) and into the great outdoors. It allows for God to work in their hearts through the chapel times and many activities throughout the day. The chapel times include conservative, fun music, Gospel illusions, ventriloquism with "Dusty" and friends, and Bible preaching.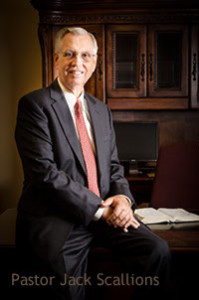 Who would God have YOU to bring? To reserve your spot, contact Pastor Jack Scallions as soon as possible at: (423)745-6781. Adults are also welcome to come (for every 10 paying campers, one counselor comes free).
Camp Fairview is located on 150 acres, in the beautiful hills of east Tennessee. Several scheduled camps are offered during the summer season and the camp is made available to church groups throughout the year. There is still space available if you are interested in doing your own week of camp. There is a minimum of 50 paying campers to reserve a week for your church.
For more information about: what to bring, dress code, and other information, go to: http://www.campfairview.org/
Please continue to pray for us as we prepare for our meetings this summer. We are excited to see what God has in store for 2016.
We are including our Summer Ministry Schedule and ask that you pray for:
• Souls to be saved
• Health and strength
• Protection and safety on the roads
• Home-schooling
• God's provision financially
Reaching Families for Him,
Tim, Susan, and Rachel Vermaas
2016 Summer Ministry Schedule
May 29-June 2 Bible Fellowship Church, Olney, IL
June 5-9 Sugar Run Valley Baptist Church, Morrow, OH
June 12-17 Chilhowie Baptist Church, Chilhowie, VA
June 19-23 Faith Baptist Church, Charlottesville, VA
June 26 Fairview Baptist Church, Athens, TN
June 27-July 1 Camp Fairview, Riceville, TN
July 2-7 Break Week (not available for meetings)
July 10-14 Philadelphia Baptist Church, Calhoun, GA
July 17-21 Eleventh Avenue Baptist Church, Dalton, GA
July 24-28 South Webster Baptist Church, South Webster, OH
July 31-August 4 Riverside Baptist Church, Clarington, OH
August 7-11 Prairie View Baptist Church, Lake City, IL
August 14-18 Knobs Baptist Church, Tower Hill, IL