Good News Reflections
January 1, 2016
God is in control!
Dear Praying Friends,
2015 has been an amazing year filled with many victories and challenges – we have seen God do some amazing things in people's lives. As we recently read over some of their stories, it brought tears to our eyes.
On Monday night during our week at Camp Fairview, Nicholas came forward and trusted the Lord as his personal Savior! On Tuesday night, he came forward again – this time to learn more about Salvation so he could lead his twin sister, Chelsea, to the Lord. Little did he know that (at that very moment) Chelsea was already praying with a counselor, asking the Lord to save her!
During one of our Family Crusades, 11 year old, James came to the Pastor just before the evening service, and told him, "I want to ask Jesus to forgive me of my sins, just in case I forget and end-up going to Hell one day." He was so sincere as he prayed to ask Jesus to save him.
(go to www.thevermaasfamily.org to read                                                                     previous issues of "Good News Reflections")
God really worked in Rachel's heart this year as well – especially while attending Teen Extreme Youth Camp in Pensacola, FL. During the Wednesday evening service, when Pastor Lewis preached about, "No Reserves, No Retreats, No Regrets," Rachel went forward during the invitation and surrendered her life to whatever God has for her. Our hearts are thrilled about her decision! "I have no greater joy than to hear that my children walk in truth." 3 John vs. 4
It has also been a challenging year (health wise) for Susan.
This past April, Susan was diagnosed with Rheumatoid Arthritis. They are trying different medications to relieve the joint inflammation and pain, but her pain level has continued to increase. Needless to say, the constant pain is very exhausting on her physically.
Through a series of tests this fall, we realized Susan needed to have her gallbladder removed. The surgery was successful, and three of the stones would have been big enough for David to use on Goliath. The intense pain from that area of her abdomen is almost completely gone!
While having her gallbladder removed, the doctor noticed endometriosis on her uterus and ovaries (which she has struggled with since the 1980's). The endometriosis is probably the reason she has so much pain in her lower abdomen. After much prayer, tests, scans, and a second opinion; she decided to have the extensive surgery.
The surgery went well, but about an hour after admitting her into her room, Susan's eyes rolled back and she became unresponsive – thankfully it happened as I was talking to her. I immediately called the nurse, and she wasn't able to get Susan to respond either. In just a moment, a team of nurses (and soon doctors) were in the room – Susan's BP had dropped to 56/25. They immediately began pumping fluids into her system (they had 2 IV's going at the same time), and rushed her back for emergency surgery. About an hour later, the Doctor called to let me know that Susan was fine – they had found the problem and were able to stop the bleeding (they had to give her 3 units of blood – 2 during surgery, and 1 in recovery). Susan is healing slowly and is still in quite a bit of pain. Please pray that she will regain her strength and that she will heal completely.
The most important part of the above recollection is that God is in control. As Tim and Rachel were looking out the window of my hospital room, Rachel noticed that someone needed their car battery jumped. She encouraged Tim to go down and help them, but God gave him an uneasiness about leaving. A while later, Tim needed to go to Walmart to pick-up an air mattress, so he would have a place to sleep in the hospital room. As he was talking to me (explaining why he needed to leave), my eyes rolled back and I became unresponsive (my blood pressure had dropped to 56/25). Had Tim not been talking with me at that very moment, they would have thought I was asleep and would not have been alerted to what was going on. Had Rachel been left with me while Tim ran to Walmart, she may not have known anything was wrong, and would have blamed herself for not noticing. There are so many "what-ifs" – but one thing I know – God is in control and I am so glad that He is not finished with me yet. I can't wait to be full strength again so I can do more for my Saviour.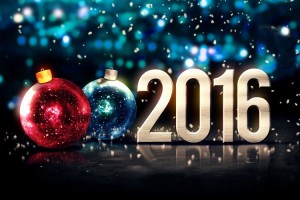 We believe God has some amazing things in store for 2016 as well – may He find each of us faithful! This may be the year of His return – even so come Lord Jesus.
Reaching Families for Him,
Tim, Susan, and Rachel Vermaas